Our Philosophy : Clear Simple Different
July 29 2019, Jonker Honda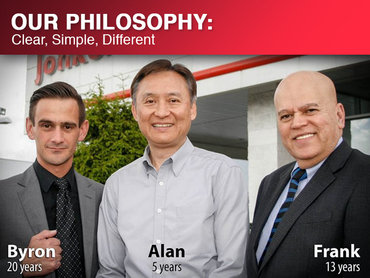 At Jonker Honda, we've revolutionized car buying with our new Clear Simple Different selling philosophy.
It's Clear.
A Dedicated Sales Professional who has access to Everything at their fingertips.
We are a 100% full-disclosure dealership, and will answer your questions about every aspect of the process, from payments and programs to incentives and inventory.
It's Simple.
Work with one dedicated sales consultant who will help determine the best option for you.
It's Different.
Experience something new.
We're a car dealership that cares about you. We go to great lengths to ensure you'll have an enjoyable stress-free buying experience.